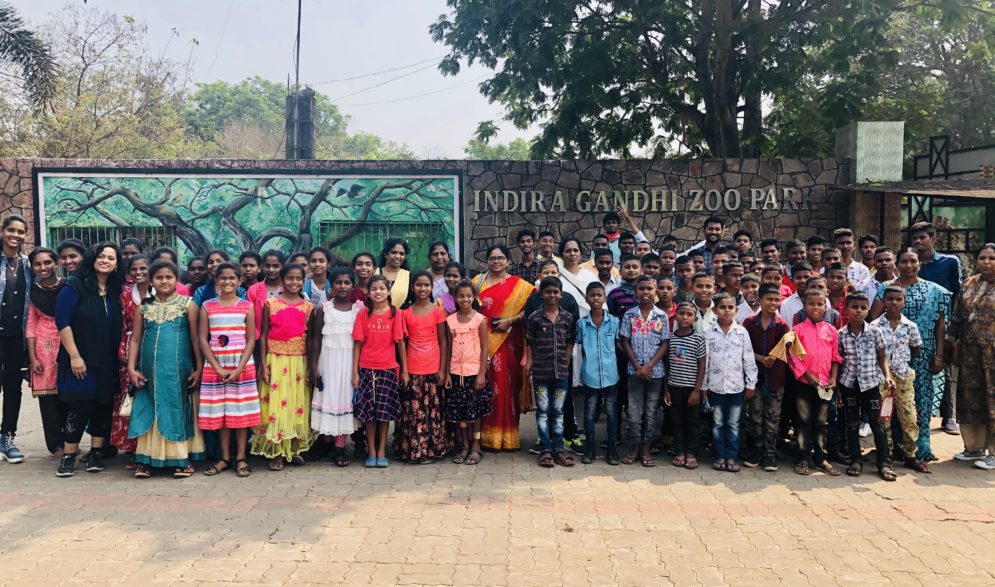 The children visited Indria Gandhi Zoo Park, and then enjoyed a trip to the beach
Excitement, anticipation and songs filled our bus when we took more than 70 children and teachers to the zoo and the beach last week. It was a beautiful, sunny, mild day and the fresh air was good for all of us!
Wild with curiosity
Only two of the children had ever been to a zoo before, so the day was full of surprises. The children were wide-eyed to see the animals. Gnaneswari was excited to see the white tiger circling the tiger enclosure. She was amazed at the size of the tiger and how it walked with pride. Santhoshi was thrilled to see a herd of deer, "there are so many!" she exclaimed. Pranay posed with the ostrich as they kept a careful eye on each other. As we walked through the zoo there was something to learn at every stop. The children were fascinated by the different animals and the opportunity to see them live and up-close.
More surprises to end the day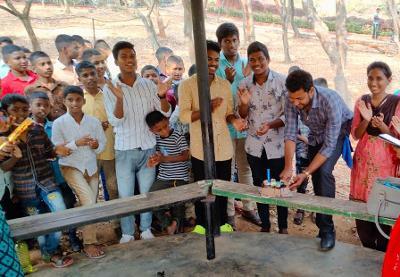 Everyone was hungry after exploring the Zoo, so we had a picnic lunch after which the children surprised Mr. Ramesh, their math teacher, with a cake for his birthday. He was moved by their affection and thoughtfulness. But this wasn't the end of the fun. On the way back to the Home we stopped at the beach to enjoy the breeze and the sunset. They enjoyed playing and running in the sand and for a treat, a spicy snack, their favorite!
A Great day!
The teachers and children all enjoyed the day. The bus ride back to the Home was filled with chatter and giggles about all they had seen. Rosie remarked "The kids were so well behaved; we can't wait to take them on another outing." Field trips help enhance the education of our children, look for writing samples by the children about the trip on our news blog.
Next month a trip is planned to the Aircraft museum, but don't tell the children, it's a surprise! More children are expected to return to the Home over the next month which will make the trip even more special.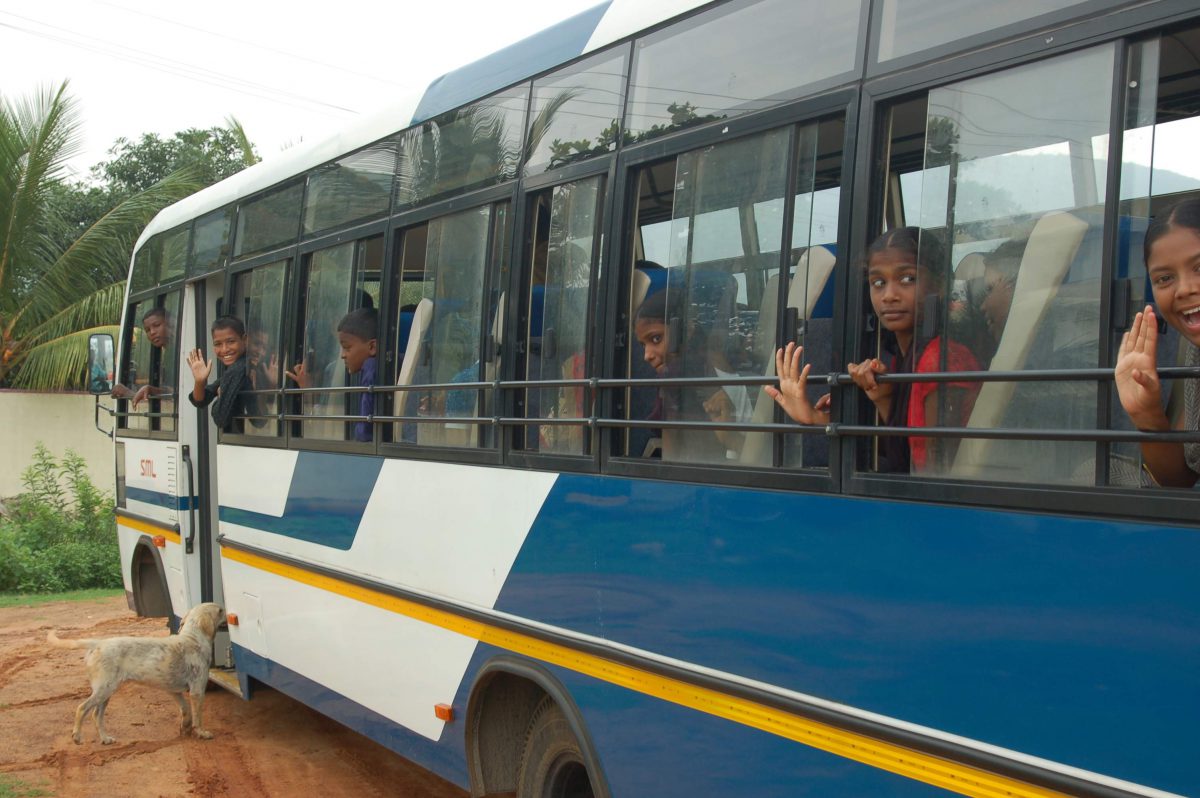 Help us take the children on more exciting outings by contributing to our bus project.
The ability to purchase a second bus for the Children of Faith home would give us the opportunity to safely transport all the children together to more outings around our community, to church, and the older children to and from school.