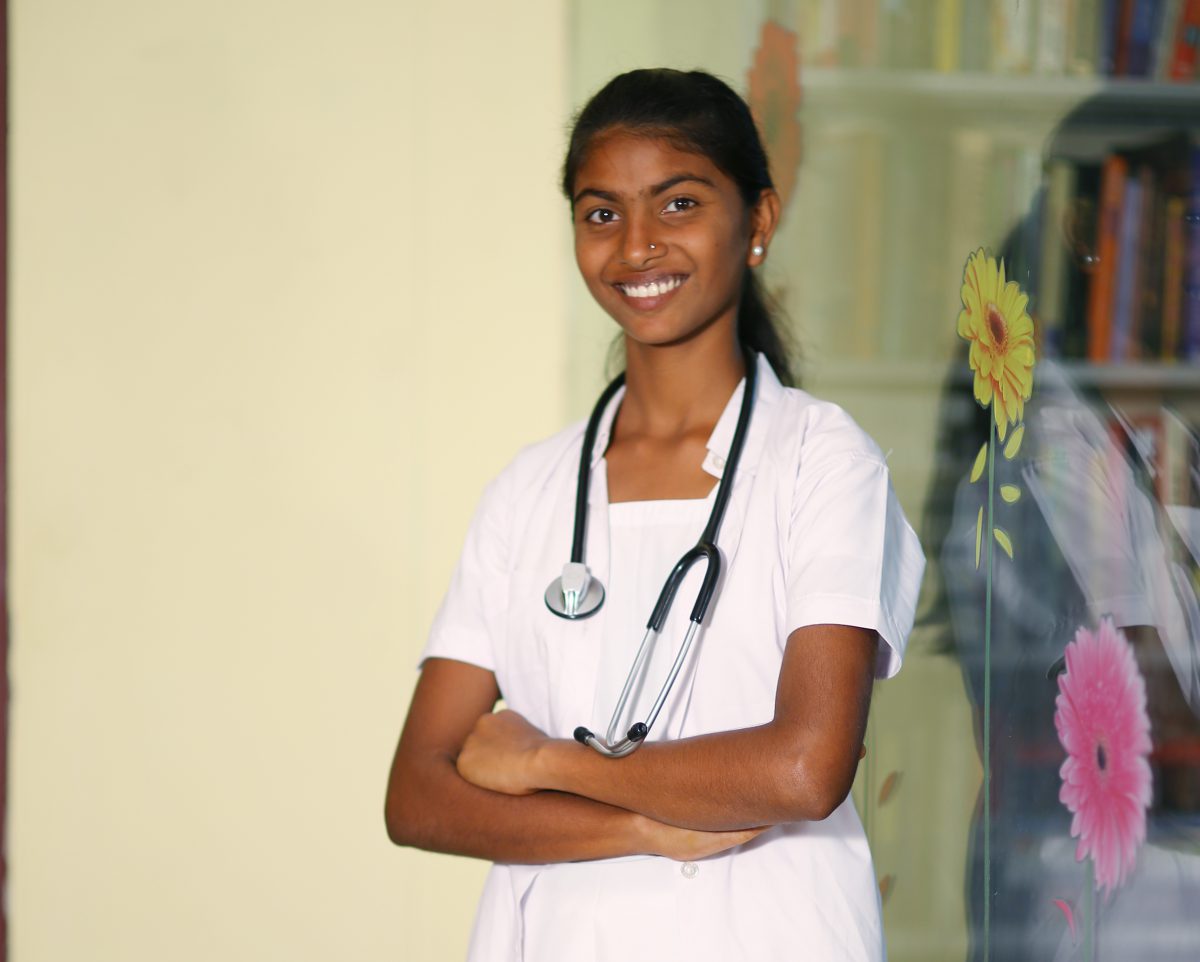 Giving the Gift of Education By Contributing to the Scholarship Fund
Your donation to the scholarship fund helps assure all of our children can attend college or trade school if they choose. Every year we have students who will be graduating from secondary school. The need to support them is great. The scholarship fund provides support for graduating students each year.
Our graduating students go on to:
Education and training for jobs in engineering, nursing, teaching, accounting, hotel management, and more.
Operate their own businesses, or have good jobs across India and overseas.
My life at COF taught me I could dare to dream. I am grateful to my sponsors because of their help, I am now living my dream. As a nurse, I get to help people and it makes me happy. The fact that as a girl, I was able to not only to get an education but can now financially support my family, is very joyous.

— Kinnera