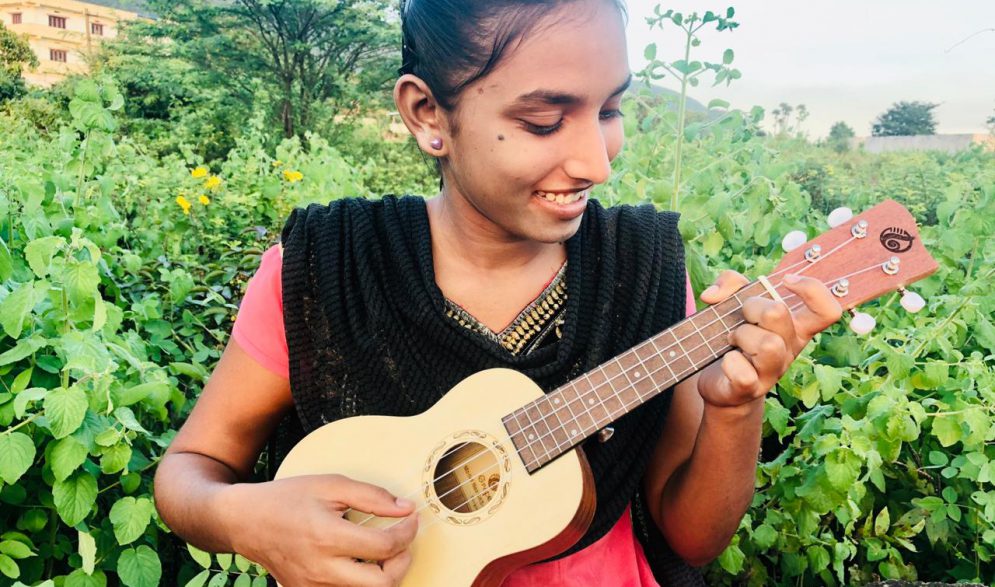 After visiting the Home at Children of Faith, Joshua, a high school student in California, was moved to do more to help the children there. He combined his love of music with the skills he learned in Boy Scouts to send ukuleles to the more than 120 children.
Music is a very important part of my life, and I want the kids at Children of Faith to have the opportunity to benefit from learning to play an instrument.

— Joshua, Eagle Scout
His project exceeded his goal to raise funds to buy 20 ukuleles, music stands and a ukulele instruction program for the students. The ukuleles arrived in the summer of 2019, and the children were thrilled. The music books Joshua sent, along with an instructional CD, has become part of the ongoing music program at the Home.
Music instruction is not available to all children in India so Joshua's efforts will help set apart the children raised at COF. Please consider giving to COF to help us continue important educational programs like this.