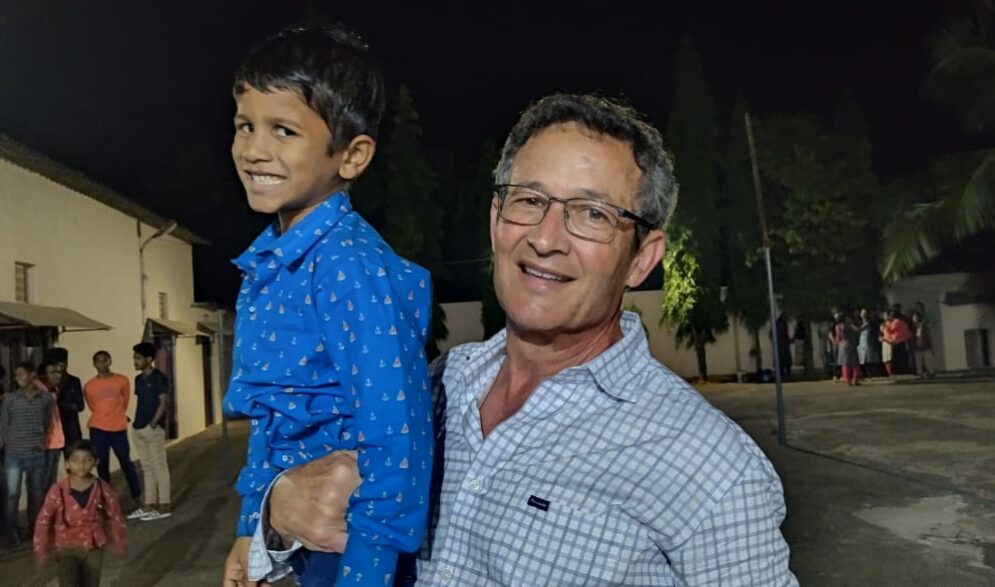 John Koppel, a long time supporter, was able to visit the Children of Faith Home recently. His work takes him to India often and he spends a few days at the Home when he can. This trip he was joined by his wife Leslie. They wanted to do something special this visit since it had been so long since he could come due to COVID. They went to a new sporting goods near the Home where he bought board games, hula hoops, soccer balls, baseballs, cricket bats and balls, and jump ropes. These play time supplies were a fun surprise for the children. At the home there is game hour everyday after school. On weekends the children find extra time to play. Playing sports and games promotes physical fitness and teaches sportsmanship, part of the well rounded education at Children of Faith.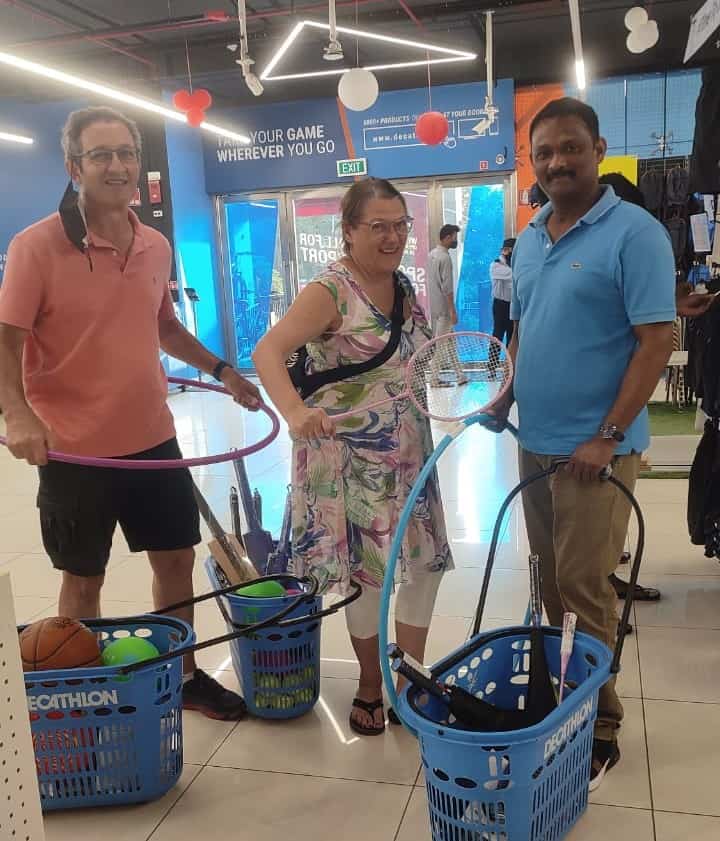 We purchased cricket bats and balls for the girls too and I was surprised and happy to see the enthusiasm and excitement as the girls embraced cricket which is primarily a game that our boys play

— Anand Thandu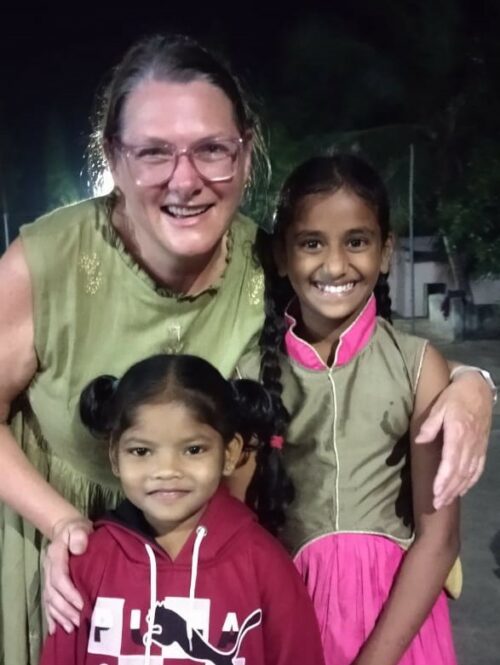 John has served on the Board of Children of Faith for many years, in addition he has been a dedicated sponsor. The children he first sponsored have now graduated. They are doing well thanks to the experience and education they received made possible by the support of sponsors like John. Leslie and John are now sponsoring new children and were able to spend some time getting to know them on their recent visit.
More sponsors are needed. This a great way to make a difference in the life of a child in India. Join us in our work and sponsor a child. Your support can provided clothes, food and education to a child in our home.
After more than two years of Covid preventing us from traveling, Leslie and I had the opportunity to visit COF in January of this year. What an amazing blessing. Spending time with the children who are now back, meeting the hard working staff and teachers and just spending time with Anand and Rosie. We feel even more committed to supporting gods work with these children and unlocking their unlimited potential. Through COF these children now have the power to bring about real change, not only for themselves but for India. We got to meet Swarna Deepika and Buela, the children that we now sponsor. For Leslie and I this was the part our visit that touched our heart. These are amazing children who we have been blessed with the opportunity to sponsor.

— John Koppel