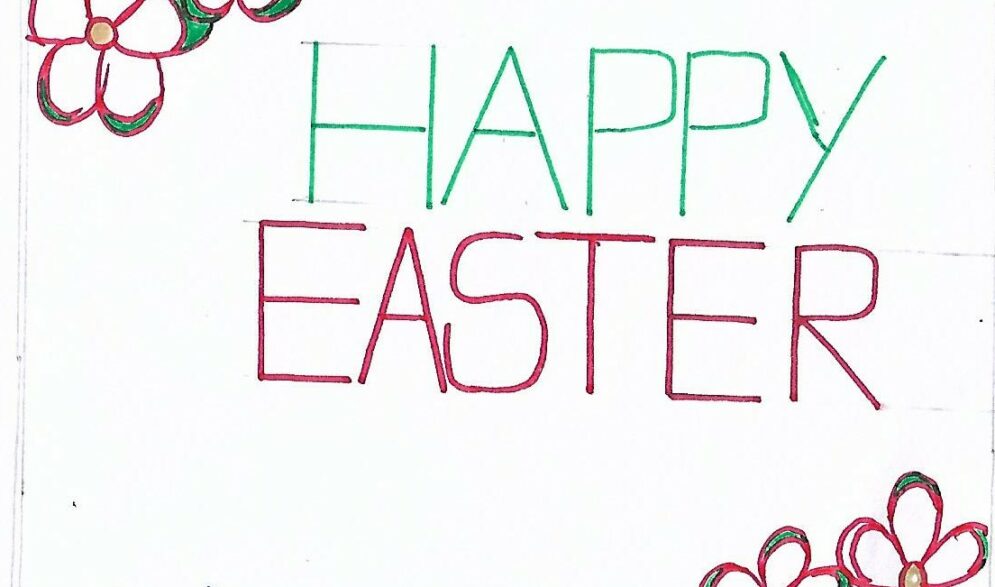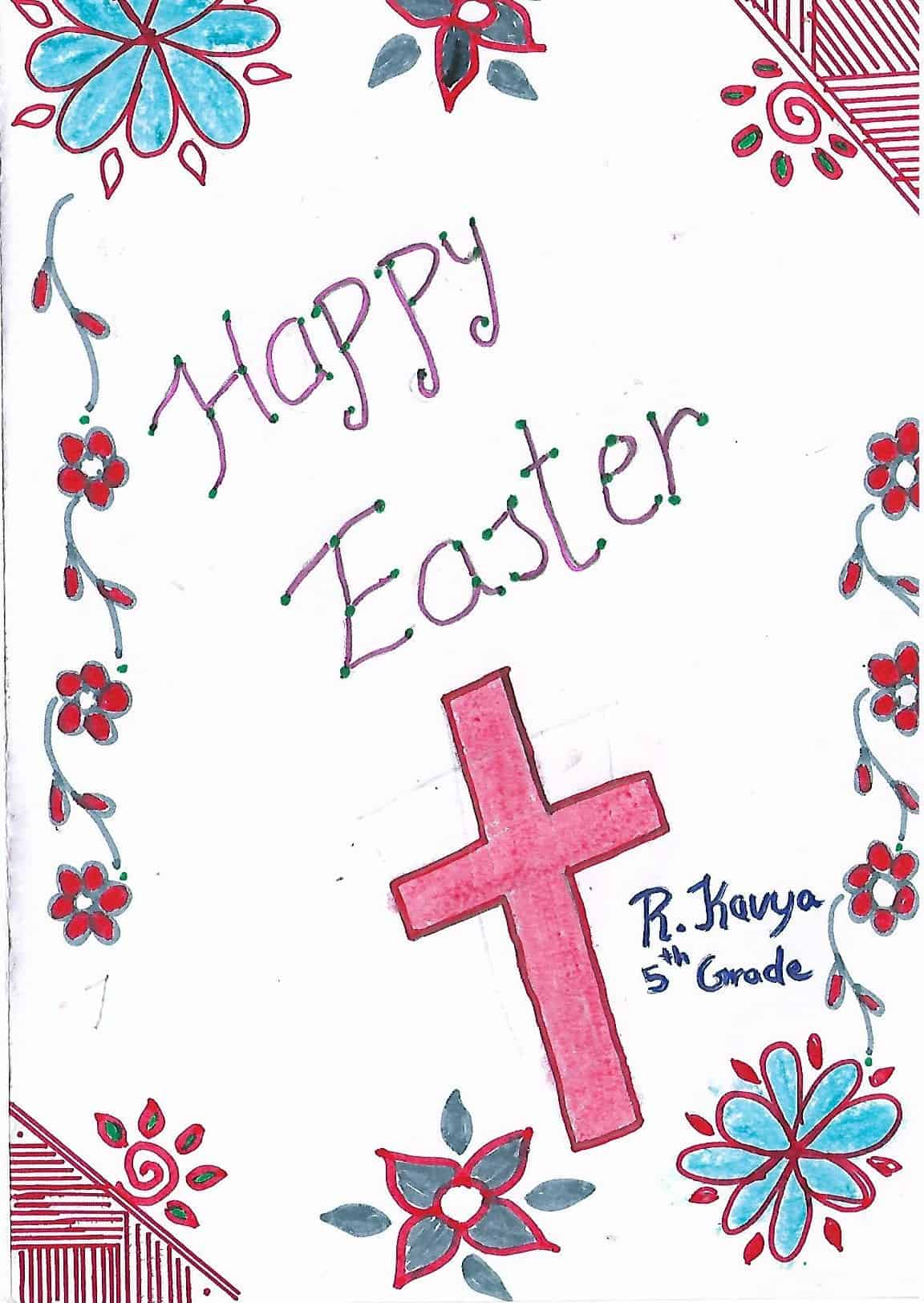 Our children are celebrating the Easter Season with greeting for you. Here is a sample of the drawings made for Easter cards sent to each of the children's sponsors. Hope you are as proud of their work as we are.
Sponsors support our work for just $480 a year.
Our sponsors help us provide shelter, nourishment, healthcare, education, and clothing to a child in need. You can provide a source of security in an insecure world. You will be paired with an individual child and receive letters like these.
I am fine here and studying 12th grade. I am happy to be here with my big COF family. I am very interested in reading books.

— Reethika, 12th grade
In the evening we play games all together. I learned lots of things here. Next year I will be in class 10 and so happy for that. Thank you for supporting me. We are all preparing for final exams.

— Dinesh, 9th grade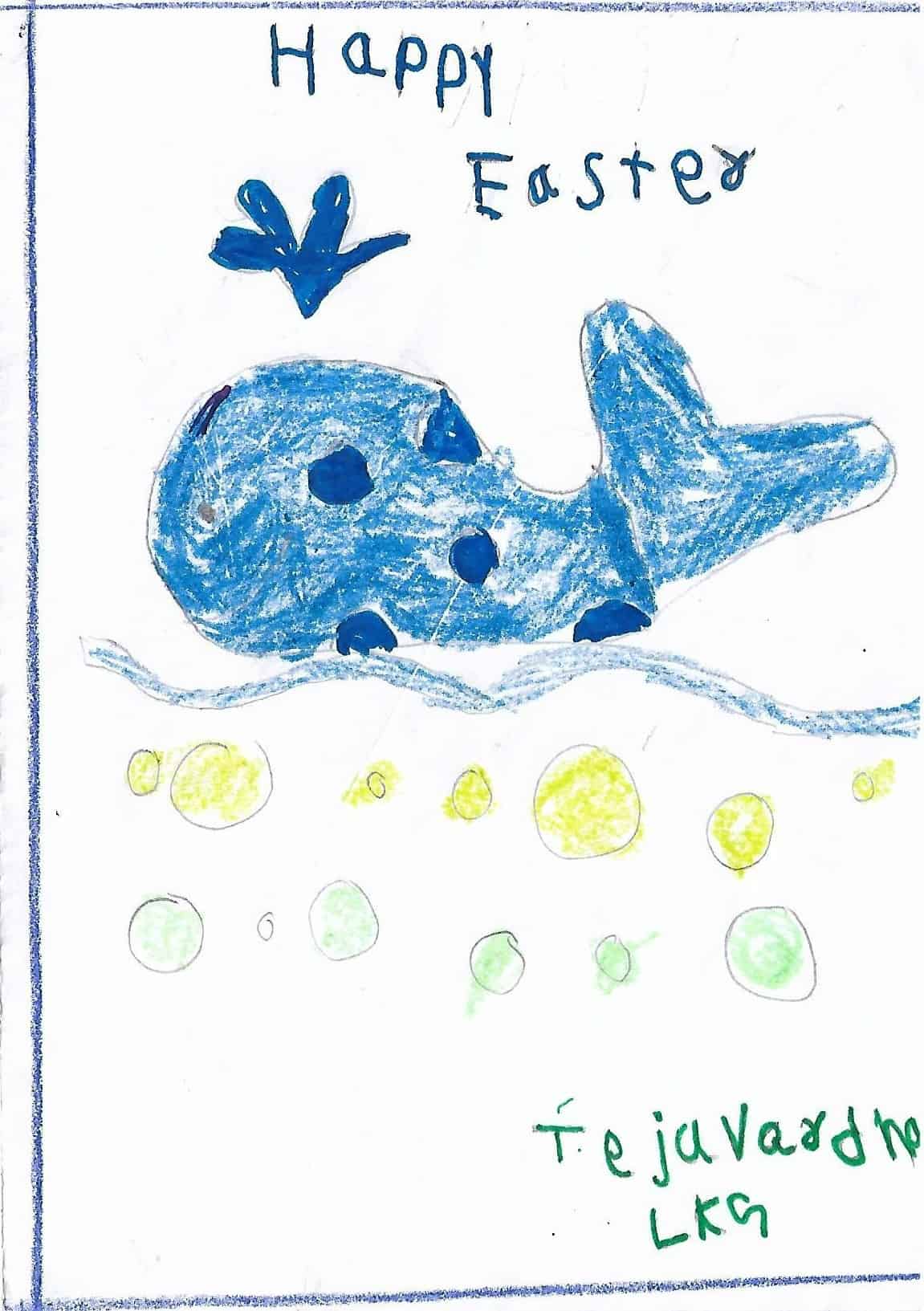 I like my COF Family. I like my school. I like English subject.

— Saloni, 5th grade